Well, I have this weird obsession, and I am sure that all of you guys do too. To just to get to know me a little more, I figured I would confess it to you all. Every time I go into a store this is on the things that I just make a trip down an aisle to "ooo" and "ahh" over. If I could have TONS of these, I would. I don't even know why though?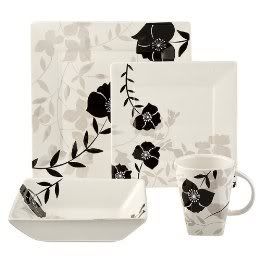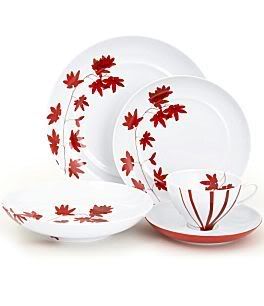 These would go perrfect with my new set of red pots,*thanks Momma*
Well as you can see I like dishes...lol. Yes, and silly looking ones too. I like the kind that have a sophisticated look to them, and then I like some that are good for just good friends and family only. Like well these for instance
But really how cute are these? I love them. But wait, lets back up. Before I need any of this. I need to learn to cook...not only cook, I want to cook like My Mother and Rachel Ray for Heaven's Sake! I'm just a girl that loves food, and has never been willing to cook other than something easy and quick to feel that big belly of mine! Anyways, I would like to know what your little obsessions are.