Many of the bloggers that I follow, including myself promoted Shutterfly this Holiday Season and received 50 free Holiday cards for doing so! Last night, I ordered out card for this year, and I cannot wait to see it in person. This is a sneak peak for those of you that are receiving our card!
I saved over $100 with the promotions and discounts from Shutterfly! Isn't that ahh-freaking-mazing? I plan to make a photobook for a Christmas gift this year, and am very excited to see how it turns out as well!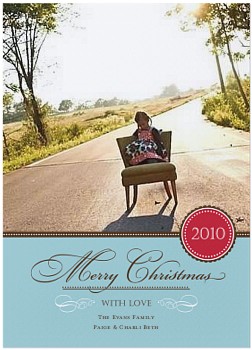 Family Frame Christmas Card
Well, I thought you would be able to see the card better whenever I posted this but sadly you cannot. I guess you can get the idea from it though! We used this picture because we didn't have a good close up and not to mention it's a beauty...
By the way, once you order your card make sure to follow the steps for further promotions!