It's 3:40 a.m. on a Saturday morning and I've just finished watching Grey's Anatomy and I just don't believe I ever want to watch that show again because it will make me cry for sure. Yea, I know most of you are thinking, you've never cried at this show before. Ah, well I can't say the tears didn't start to form. But I don't cry. I'm not a girl to cry. I just don't do it. But darn that Izzie Stephens and George O'Malley...heart breakers is all they are.
--We spend our lives worrying about the future, planning for the future, trying to predict the future as if figuring it out will somehow cushion the blow. But the future is always changing, the future is the home of our deepest fears and our wildest hopes. One thing is certain, when it finally reveals itself the future is never the way we imagined it.--
Meredith; narrator at the end of part 1
Sometimes I feel that I look at my "closed door" for so long that I will never see it open. I will miss my chance. I've thought about this a lot today because of things that have been going on this week. Just like in the quote that I left on here for a friend before it says
"M
aybe when the door of happiness closes, another opens, but often we look so long at the closed door that we do not see the one which has been opened for us"
I don't want to miss my chance, my opportunity, and I am scared to death that I am going too. I'm not exactly sure what I am referring to besides that I need to relax whenever someone is in my life and stop being all tense. I wish that I could stop this, I wish that I wasn't cold, complicated, and I wish I could just let you care. But I feel so unable to let you do this. Maybe it is because I have never felt the emotions of love except with him and he has broken me. And I am scared of facing that once again. I just need to
chill
and stop thinking so darn much, huh?...
Three years old!
This is already to late on starting to teach children about drugs and the way that they can and will take the life that you know, love and cherish away if you mess with them. They have broken me. Not exactly right now. But I am broken to see these families that are hurt. I wish that you all could of seen these teenage high school girls, that should of been at school the other day, but stayed home getting high, drunk and taking pills. I have never in my life seen anything like this. It was heartbreaking...and yes annoying as all get out. It all starts with how they are raised, what they are taught whenever they are
little
. So
PLEASE
take your children to church, teach them that smoking(even cigarettes) will kill you, teach them their numbers, shapes, letters because education will keep them away from horrible things. You see this everyday whenever you work at a police department, a child that has a parent that doesn't have the "time" to explain to them that Jesus, education and good morals are the way to go, are the ones that fall the quickest. I'm not at liberty to say that children that are raised (so called) perfectly will never "fall" because we all do at some point. We just need to know when it's time and how to pick ourselves right back up.
I've posted this before but I think that it goes very well and some of you may not have seen this before.
I won't go back into this but 500 a day start using! 500. I can't imagine. This is one of the main reasons that I want to become a officer, if you haven't been able to figure that out yet. There are so many people in this world that no matter what rehab, family, love, nothing will help their drug problem except being somewhere that they cannot get to it. I pray for these people...I pray that the Lord gives me strength to always pray for the cure to their addictions.
Heres a little joke to lighten the spirits after my "sermon" ...this would be your kids if they are to ever get hooked on drugs.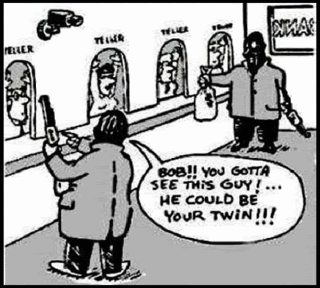 hahahaha kidding..

EMT skills testing is in exactly
one
week. I will
not
be a failure and I'm so ready but nervous at the same time. The next week is going to be full of study groups and skills practice so I am very sure that I will not be posting a lot but I'm very sure this post will cover enough for a month! haha.
I've been out to the Habeggers the past two days, which is our largest Amish produce market in our county. Boy o' Boy let me tell you...I wish that I had the motivation and energy that they have in just one day. They are amazing people and so very sweet. I bought strawberries, tomatoes, sweet pickles, choc. chip cookies, and fried pies. The strawberries and tomatoes aren't as rip as they should be due to all of the rain we have had. But they are still amazing. Now the fried pies are a topic in their selves. You should know that anything that states clearly on the package "deep fried in lard" has to be amazing ... haha what a great mental picture right? I'm sure they should say "heart attack waiting to happen" somewhere on the label also. But they are to die for. Seriously. It's Heaven on Earth. I wish I could mail you all some and they get to you all perfect or else I would...if you live in Kentucky email me at
Paigeleana@yahoo.com
and I will be sure to send a few your way! I may even add in a few of their cookies, or banana nut bread!
yum!
I promise, my next post will be all cheerful news...pinky promise! lol. Have a great Saturday! Loves & hugs.