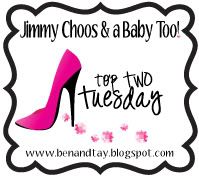 My "Top Two Favorite" movies are...
My numero uno movie of all time is "
Wyatt Earp
." I've told ya'll once and I'll say it again, I am not your average girl. haha. I love auction packed movies! Then again this movie is genuine good. If you don't love Wyatt and think there isn't something good lookin' about that man. I may have to reconsider you as my friend..JUST KIDDING!
Then there is "
Man on Fire",
which is such a close number one. I just love Denzel Washington, in pretty much every movie he plays in. But there is just something about the cute little love connection between the little girl and her Creasy Bear that I just adore.
Please do not get me wrong, I do love a good "Chick Flick" too! I cannot wait to see Dear John, although that may be all thanks to this man...
SHEW!
Also, read the post below, I will be posting the answers tomorrow.